Cylindrical Rubber Fender (Y Type)
Material: Natural Rubber
Type: Cylindrical Type
Diameter: 150mm to 1600mm
Length: 500mm to 5500mm
Cylindrical Rubber Fender (Y Type)
The cylindrical rubber fender also named Y type rubber fender can often be installed at less cost than types having equal energy capacity. It offers a means of lower fendering costs when there is a large variation in the size of the incoming vessels. The rubber fender has a very long history due to simple design and easy installation, which makes these units an economical solution for remote locations and for multi-user berths where vessel type cannot always be predicted. The progressive load-deflection characteristics make it suitable for both large and small vessels, with a wide choice of sizes and diameter ratios. The type of marine rubber fender is available in an outside diameter up to 1600 mm and inside diameter ranging from 75 to 800 mm, variable in length up to 5500mm. It is applied for longitudinal and crosswise sway of ships while berthing at the dock and widely used for ships with different sizes and different docks.
The installation of the cylindrical rubber fender is simple by using chains, bars, ropes or specially designed ladder brackets, depending on the fender size and substructure. There are several different installation methods available for different sizes, small cylindrical rubber fenders, typically up to 600mm OD, are suspended with chains through their bore connected to brackets or U-anchors on each end. With small tidal ranges, they are usually mounted horizontally. In large tidal ranges, small cylindrical rubber fenders can be diagonally slung. Large cylindrical rubber fenders up to 1600mm OD is usually suspended using central bars with chain supports at each end connecting back to wall brackets or U-anchors. For very heavy duty applications and for fenders above 1600mm OD, ladder brackets mounting systems are recommended. Cylindrical rubber fenders can be provided in specified lengths and the ends can be beveled.
Features Of Cylindrical Rubber Fender(Y Type)
● Low reaction force and small surface pressure;
● reasonable energy absorption
●Suitable to rolling and pitching of berthing vessels;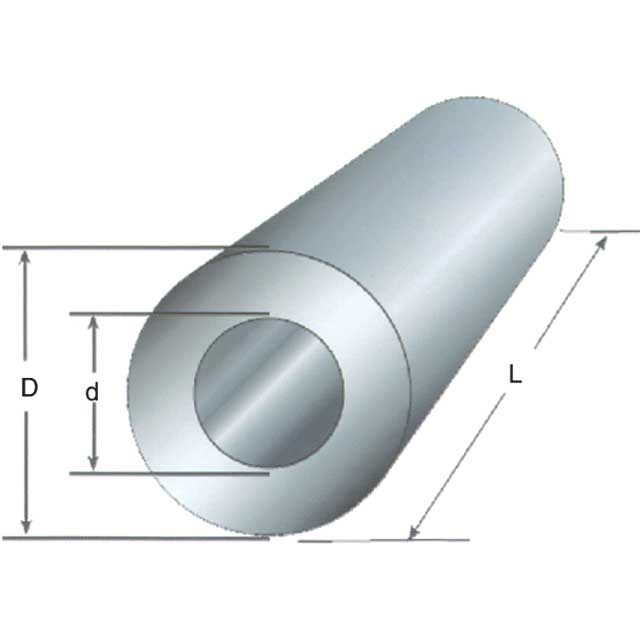 Specifications Of Cylindrical Rubber Fender (Y Type)
Model

L(mm)

D(mm)

d(mm)

Weight(kg)

Y150

500-5500

150

75

18

Y200

200

100

28

Y250

250

125

45

Y300

300

150

64

Y400

400

200

110

Y500

500

250

175

Y600

600

300

250

Y700

700

350

345

Y800

800

400

450

Y900

900

450

570

Y1000

1000

500

710

Y1100

1100

550

870

Y1200

1200

600

1020

Y1400

1400

700

1400

Y1600

1600

800

1800
Workshop Of Cylindrical Rubber Fender(Y Type) :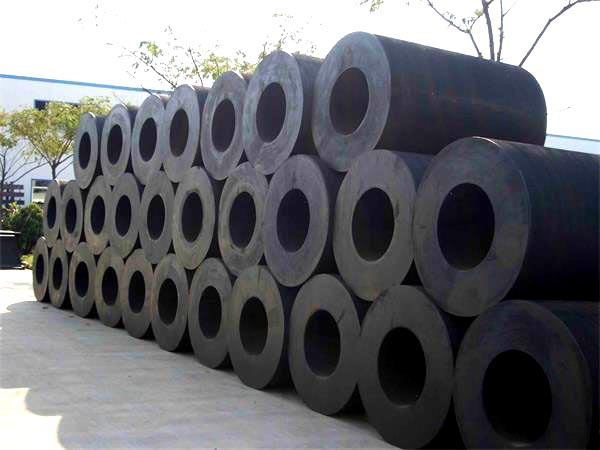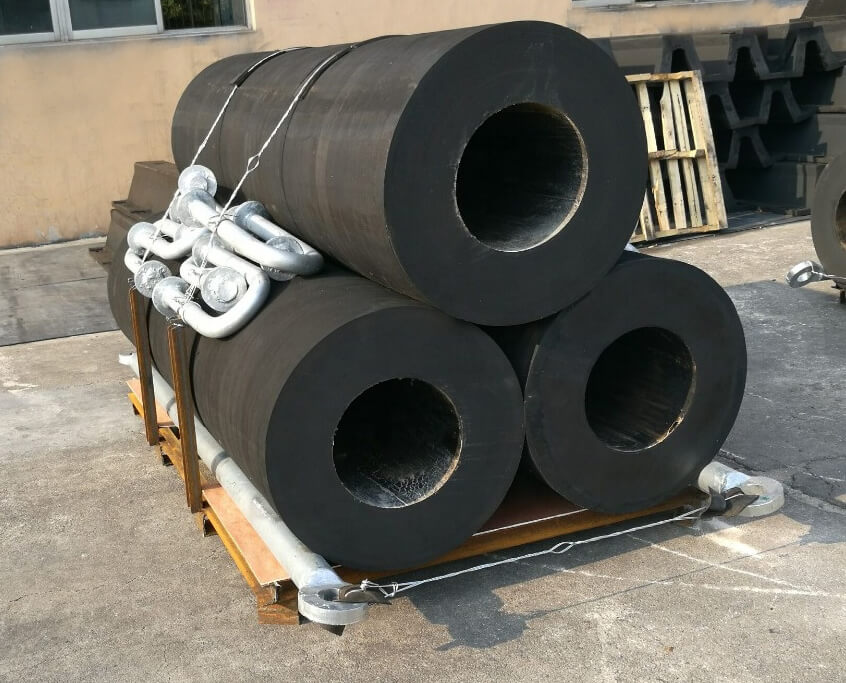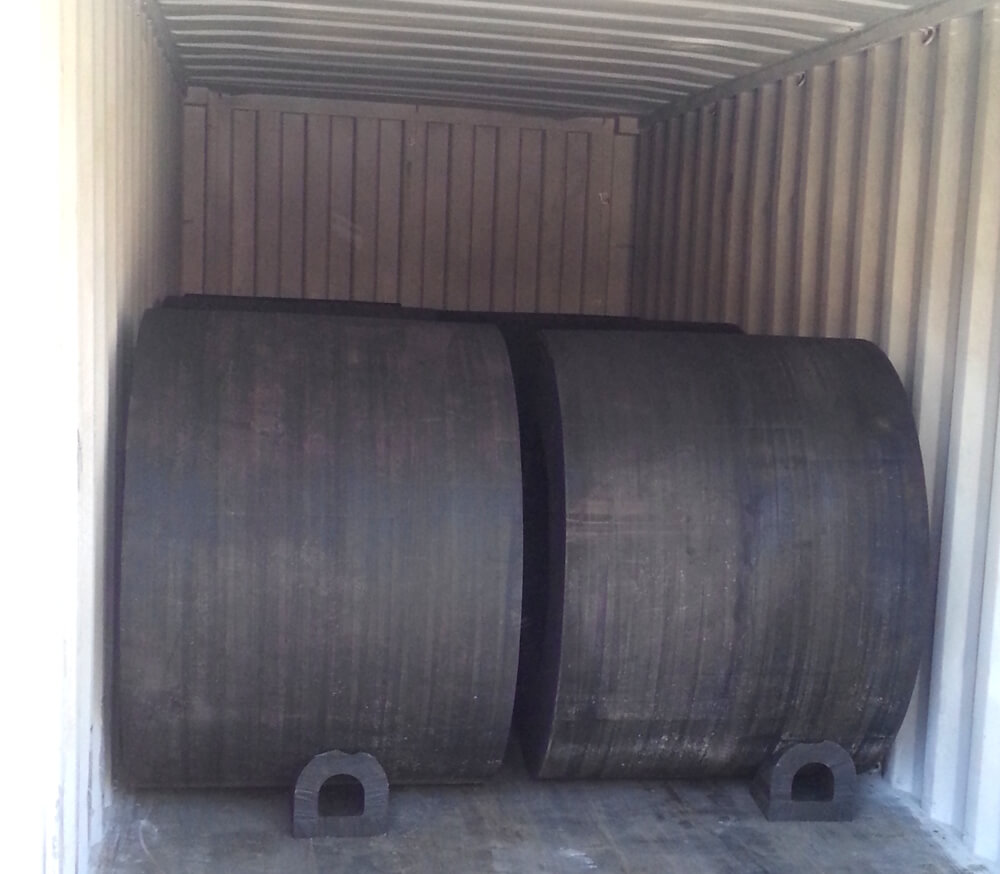 Applications Of Cylindrical Rubber Fender (Y Type)
• Workboats;
• Tugboats;
• Quays;
• Pontoons;
• Piers.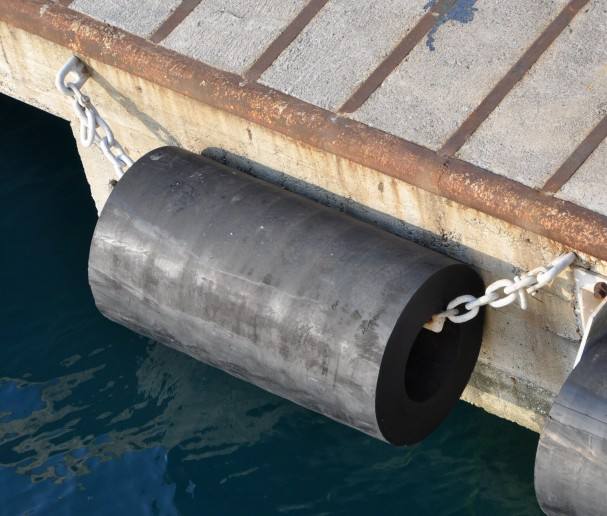 FAQ Of YSmarines Cylindrical Rubber Fender (Y Type)
1. Can you supply OEM or ODM service?
A: Yes, we have a great research & development team. The cylindrical rubber fender can be customized according to your requirements in different heights, widths and lengths.
2. How to install the cylindrical rubber fender?
A: The cylindrical rubber fender can be mounted horizontally, vertically or diagonally by using chains, rods, ropes or specially designed ladder brackets according to the installation environment.
3. What is your term of delivery?
A: We accept EXW, FOB, CIF, DDU and DDP. You can choose the one that is the most convenient for you.