NS2585 Warping Roller Fairlead
Material: Cast Iron Or Cast Steel
Nominal Size: 150mm to 450mm
Weight: 24.8KG to 310KG
NS2585 Warping Roller Fairlead
NS2585 warping roller is the same as the GB/T 10105-88 fairlead. It is cast by the finest quality marine mild carbon steel for added durability. All surfaces in contact with the ropes shall be free from surface roughness or irregularities likely to cause damage to the ropes by abrasion. It has a high breaking load of a tightwire. The compact design, precision machined smooth surface and easily removable shafts ensure the good wear and corrosion resistance of the fairlead. It is used to lead the direction of mooring ropes for marine ships. YSmarines can manufacture the NS2585 warping roller as your request, best price guaranteed.
Features:
● Flexible bearing or axle;
● Smooth surface coated externally with an anti-corrosion protective finish;
● Anti-seawater material.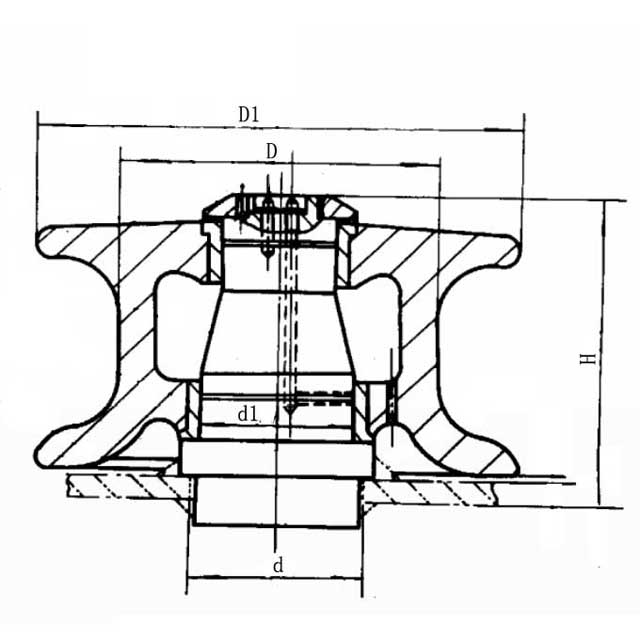 Nominal Size

Dimensions (mm)

Weight

(mm)

D

D1

d

d1

H

(kg)

150

150

240

90

79

154

24.8

200

200

310

115

99

186

49.3

250

250

380

135

119

230

92

300

300

440

155

129

255

127

350

350

500

175

149

271

168

400

400

560

185

159

307

252.5

450

450

630

210

179

316

310