NS2590 Deck Mounted Mooring Chock
Material: Cast Steel
Nominal Size: 300*250mm to 400*250mm
SWL: 445kN to 625KN
Weight: 110KG to 175KG
Finishing: the mooring chocks shall be coated externally with an anti-corrosion protective finish.
Installation site: on the bulwark
NS2590 Deck Mounted Mooring Chock
NS2590 mooring chocks are deck mounted types and are approved by Panama Canal Commission(PCC). They are completely manufactured as the requirement of NS2590 standard. They are welded mooring chocks. which can be installed on the deck of the vessel by welding. The material of the chock should satisfy the requirement of NS standard for the marine chocks. There is not any stiffener (welded steel plates) on the chocks. Therefore, the production requirement will be higher and the SWL is just satisfied with common use. The chocks shall be cleaned to Sa2.5 in accordance with Swedish standard SIS 05 59 00 and painted with an anti-corrosive primer. Surfaces coming into contact with the mooring the line shall be smooth. Furthermore, burrs or sharp edges shall not occur. YSmarines supplies NS2590 mooring chock with high standard quality, fast delivery and the most competitive price. The product has the certificate of ABS, BV, DNV, LR, GL, CCS, etc.
Features Of NS2590 Mooring Chocks
Without stiffeners;
Weldable base for choice;
Smooth surface;
Widely used for vessels.
Technical Parameters Of NS2590 Mooring Chocks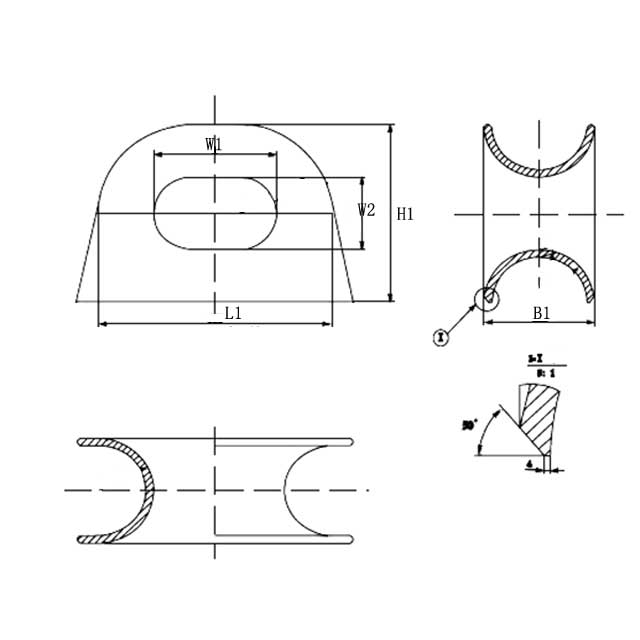 NS2590 Mooring Chock

Nominal Size

(mm)




SWL

Dimensions(mm)

Weight
(kg)




(kN)

B1

H1

L1

W1

W2

300*250

445

348

610

660

300

250

110

400*250

625

348

610

760

400

250

175
Workshop Of NS2590 Deck Chock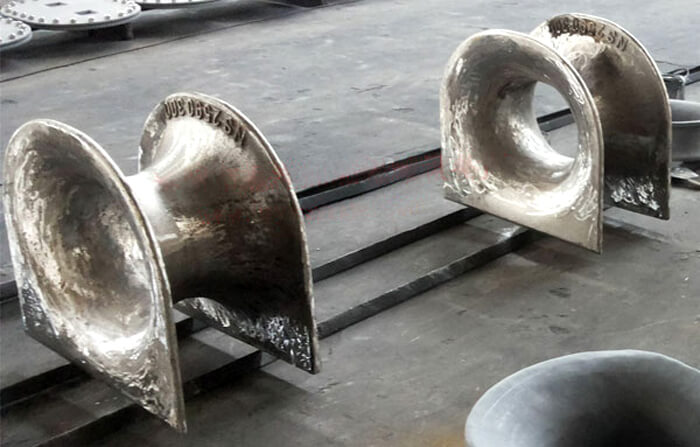 Package Of NS2590 Marine Mooring Chock
Packaged by wooden pallets;
Packaged by steel pallets;
Packaged within containers directly.