GOST25056 Deck Mounted Mooring Chock
Material: Cast Steel
Nominal Size: 125*90mm to 720*460mm
SWL: 63kN to 1600kN
Weight:20KG to 780KG
Finishing: the mooring chocks shall be coated externally with an anti-corrosion protective finish.
Installation site: on the deck
GOST25056 Deck Mounted Mooring Chock
The marine mooring chock is deck mounted type and the manufacturing method should be the requirement of GOST25056 standard. It is a type of ship's mooring and towing fitting installed on the board to belay the mooring and towing rope, which is widely used in Russia. It is similar to the type B DIN81915 Panama chock but with larger SWL. Therefore, the mooring chock is applied for Russian vessels and boats much more. It is one of the commonest marine mooring chocks in Russia. The yield strength and tensile strength for the material of GOST25056 chock should be more than 216MPa and 412MPa according to the requirements. In China, the material always is cast steel (ZG230-450). And the material should have the heat-treatment in normalization. For the storage of the chocks under the open sky, it should be in holding primer cover.YSmarines provides you with the best quality deck mounted chock with high quality cast steel for heavy use and high working load. 
Features Of GOST25056 Deck Mounted Chock
Qualified material with normalized heat treatment;
High SWL for mooring and towing;
Wide range of application;
RMRS class approved;
Strict surface treatment requirement.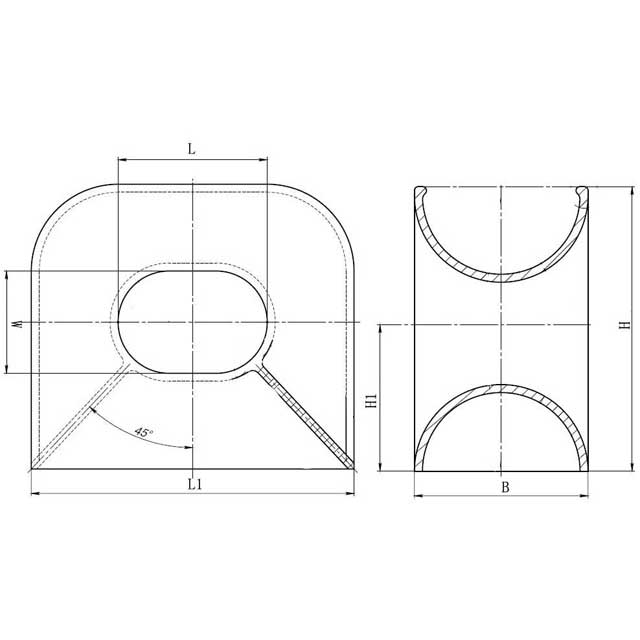 GOST25056 Marine Mooring Chock

Nominal Size

Dimensions (mm)

SWL

Weight

L*W (mm)

L1

B

H

H1

(kN)

(kg)

125*90

285

160

260

118

63

20

160*115

360

200

325

150

100

30

200*140

450

250

400

185

160

48

250*180

550

300

500

235

250

85

335*230

725

390

640

305

460

150

400*270

840

440

730

350

640

230

500*320

1020

520

870

420

1000

350

620*400

1240

620

1050

505

1250

560

720*460

1440

720

1200

570

1600

780
Workshop Of GOST 25056 Deck Mounted Mooring Chock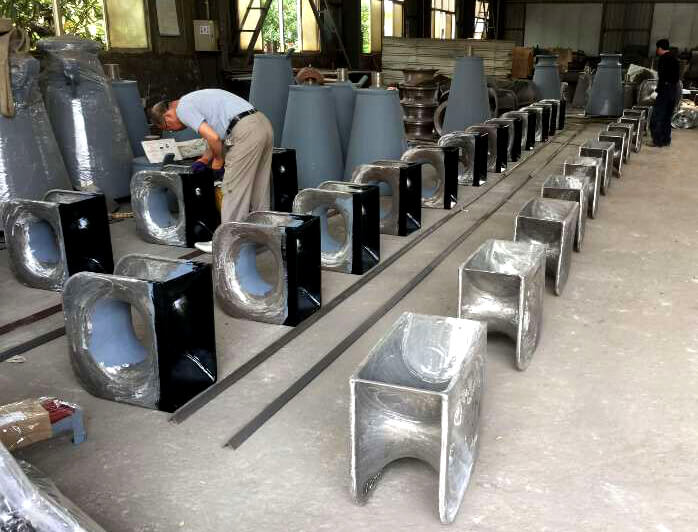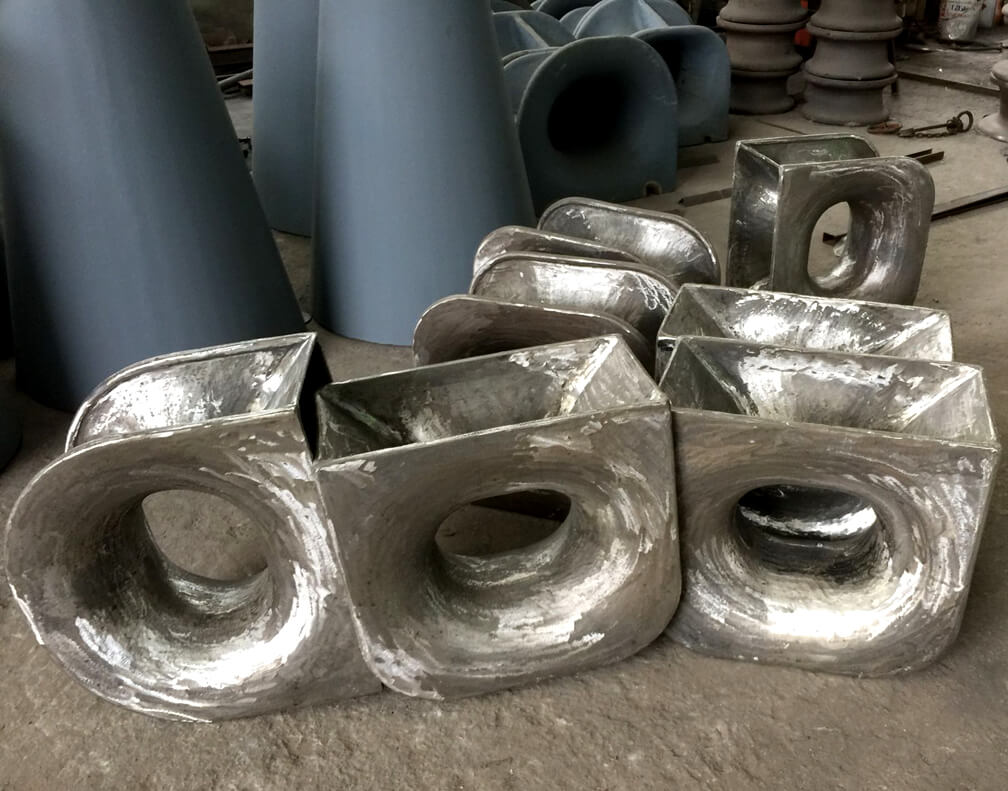 Package Of GOST 25056 Mooring Chock