Useful Tips To Select The Ideal Marine Searchlight For Night Boating
Marine lighting makes people can better explore new fields in night boating. The bright illuminates, can ensure safe navigation and promote the development of navigation.
The Functional Requirements For Night Boating
Some emergency matters will happen in the night boating, maintaining the lighting effect and persistence is very important. So what are the functional requirements for emergency lighting in night boating?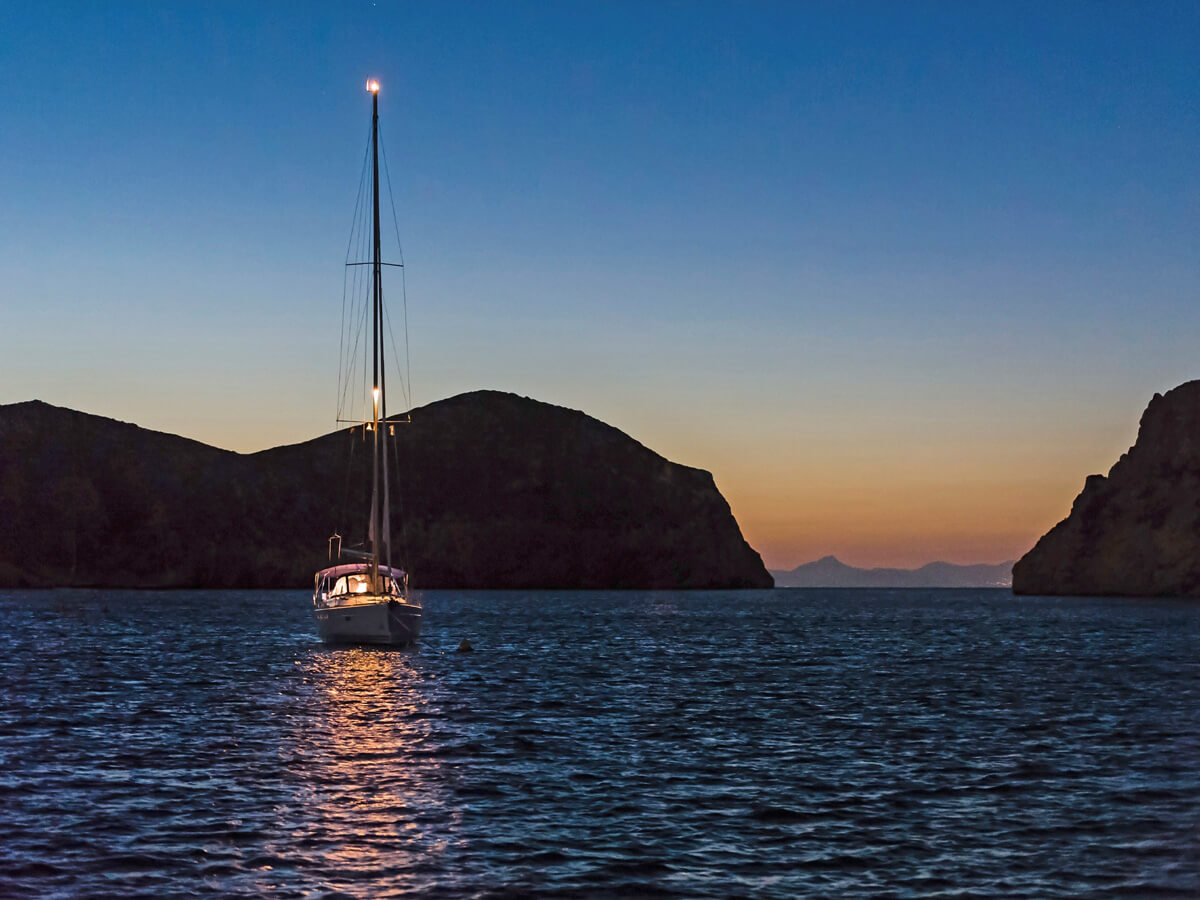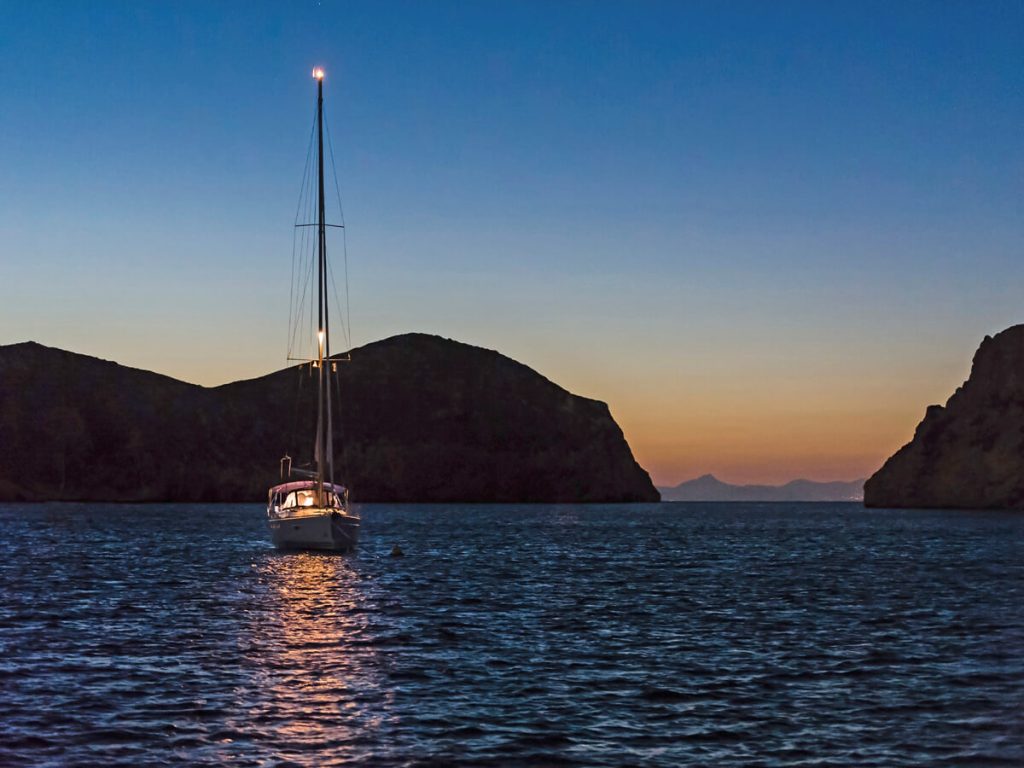 1. The waterproof, anti-corrosion and explosion-proof performance
The marine lighting have waterproof, anti-corrosion and explosion-proof performance, ensure reliability and safety in the night boating
2. Lighting persistence
Lighting persistence of the lamp is important, due to the suddenness and uncertainty of the work The length of the working lighting is unable to accurately discriminate. Only if the lighting time is enough long to deal with the need for emergency lighting.
3.Multi-purpose and multi-function
The space is relatively narrow at the operation platform. The high-efficiency multi-function marine lighting is the best choice.
Why Should Choose Marine Searchlight For Night Boating
At present, there is a short life of navigation light, short irradiation distance, small light range, single traditional control method, which extremely affect the safety of night boating.
What is a marine searchlight
The marine searchlight is a device, with a strong light source and a concave mirror which can concentrate the lighting and project in a specific direction, widely used for long-distance lighting and search. It can be concentrated at a small stereoscopic angle with a mirror or lens. The search light is waterproof with good heat dissipation, small volume, lightweight, easy installation and maintenance, safe and reliable application.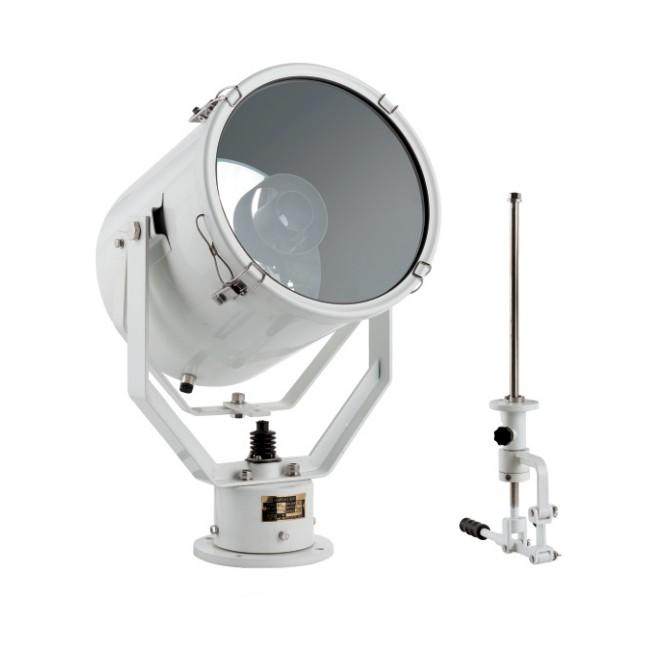 Outstanding advantages of a marine searchlight for night boating
1.Suitable for both distance and close lighting
In the long-distance, the powerful xenon lamp searchlight has an effective range of 2000m, which can illuminate the forward route for night navigation, playing a warning effect on the passing ships. Nearby, high-brightness and wide-angle marine LED searchlight provides a good lighting environment for working on board.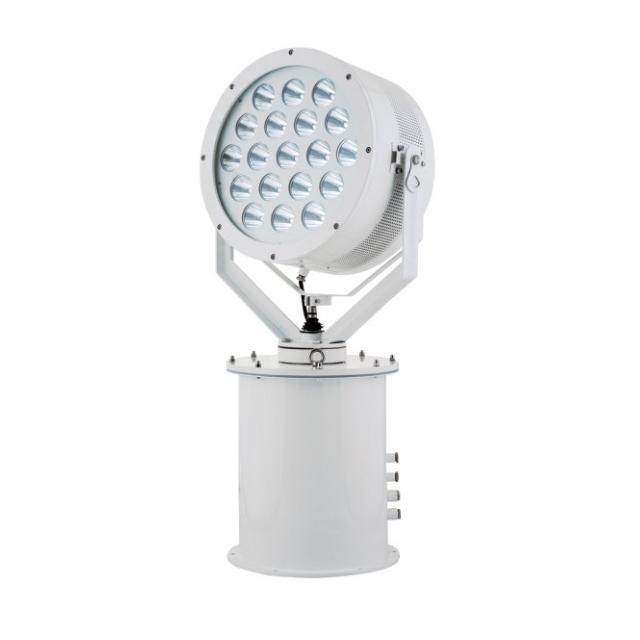 2. Intelligent control
Intelligent search lights are divided into two specifications: wireless and wired, and suitable control methods can be selected according to the ship's own installation characteristics. The wireless remote control can be carried with you and can be controlled anywhere on the boat, which is convenient for controlling the irradiation at any time and providing safety and convenience for night boating.
The irradiation direction can be adjusted at will through the wireless remote control according to actual needs. Compared to the traditional single control method, intelligent control can save more human resources.
3. Multi-function
The ship searchlight has a variety of cruise modes for choosing from to meet the different environmental needs of navigation. It also has features such as preset positions, guard positions, automatic start and stop, radar alarm linkage, etc, to meet the diverse marine needs, and can also maximize ensure the safety of night boating.
The Factors To Consider For Selecting Best Marine Searchlight
1. Lighting requirements
High brightness
Excellent concentration effect, used as a marine spotlight
Strong penetration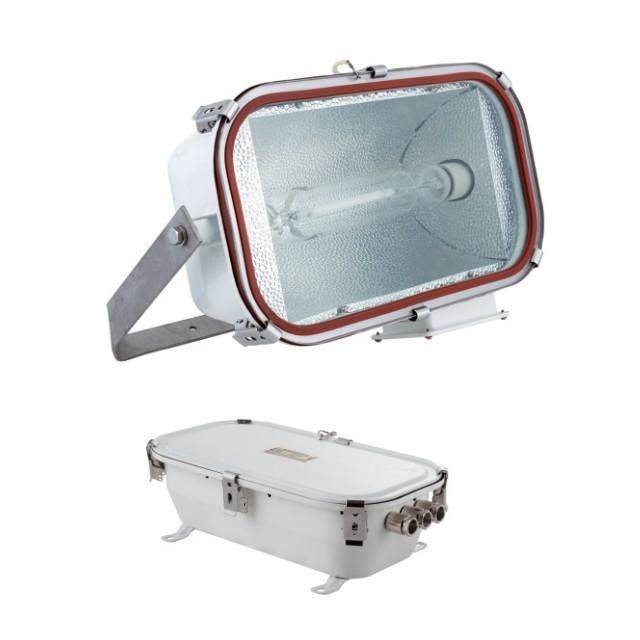 2. Service Life/Stability
Long service life
High stability
Can switch on and normal use under ultra-low temperature and high-temperature.
3.Functions
Manual/automatic control
Multiple working modes
Adjustable high and low speed
Automatic second start
4.Installation and maintenance
Simple and fast installation
Long service life and maintenance-free.
Various installation methods such as on horizontal and vertical walls, vertical poles, and horizontal poles.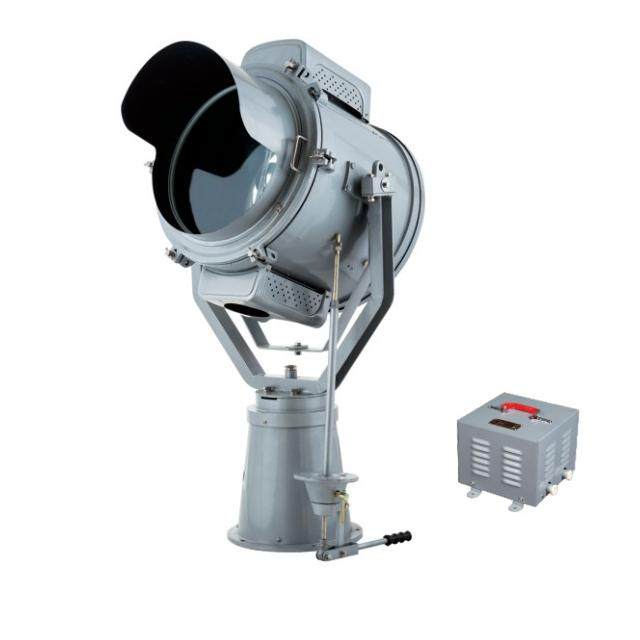 5. Response speed
Lighting up instantly, no preheating is required.
Can be hot-started, that is, it can be turned on repeatedly after it is closed, without cooling.
Can work continuously for 24 hours without shutting down and cooling.
Accurate positioning, no need to repeat adjustment
6. Weight/transport
Small volume, light weight, easy to transport, reducing the costs of transportation and installation.
Perfect packaging, which can effectively avoid the damage of vibration and extrusion caused by sea transportation, loading
Professional Marine Searchlight Manufacturer – YSmarines
YSmarines is one of the most professional and leading marine searchlight manufacturers in China, which can provide high-performance products. The boat seachlight manufactured by YSmarines adopts aluminum alloy profiles and electrostatic spraying processes for surface treatment, with lightweight, strong heat dissipation performance, excellent waterproof, widely used for searching, night navigation, life-saving, warning, etc.
Why should choose YSmarines marine searchlight
The lamp shell of the search light is made of cast aluminum, which is strong and light.
It has an extremely high resistance to strong collisions, shock resistance and impact resistance.
High-strength tempered glass with high-temperature resistance.
It can be used as a ship spotlight with an excellent concentrating effect and the effective range is up to 2000m.
It has a xenon light source, high brightness with a brightness of up to 15000lm.
Fully sealed process design.It can control the body to rotate for 350°horizontally and bend for 30°, with flexible and convenient operation.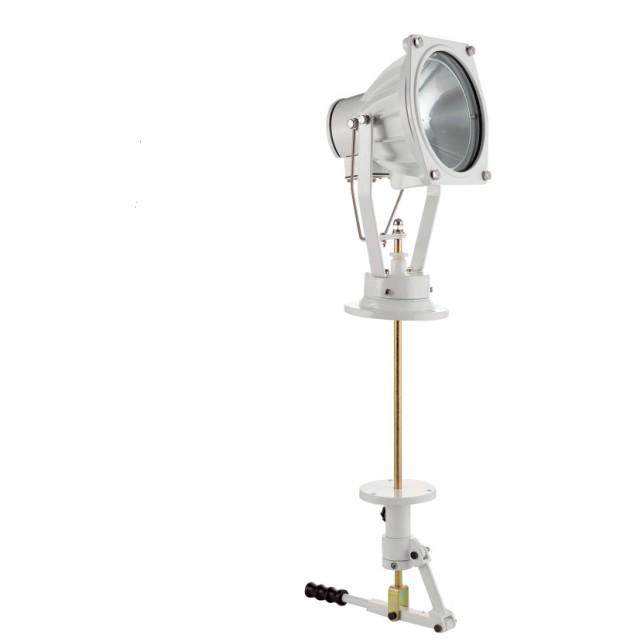 Summary
Marine searchlight is perfect for application in the night boating, lightweight, waterproof, with small volume and strong heat dissipation. The article introduces some useful tips to select ideal marine search light and YSmarines is one of the best choices for superior quality searchlight and spotlight, with advanced technology and the most competitive prices. YSmarines will strive to continue researching and developing marine lighting products to meet the development of navigation and will always shine brightly for ships.