5 Keys Make Up A Good Marine Seat
A marine seat is an item that ensures comfort when sitting on a boat for long periods of time. Without proper support, good times will be interrupted. In order not to waste the functionality of a boat seat, you need to have the best boat seat base. Price isn't the only criterion when finding one. Here are other factors you must check:
Material is the One of the Most Important Factor
This material needs to be considered when purchasing basic equipment such as marine accessories and seat bases. You may find affordable products that will serve you well. Make sure you buy expensive, high-quality materials with longevity. Anodized aluminum and steel are commonly used to produce boat seat bases.
Stainless steel parts are heavier than aluminum, but they are also denser. This means a higher level of durability. Aluminum's greatest strength lies in its resistance to corrosion and rust. This is an important capability in the face of marine environments, where UV rays and saltwater can quickly damage seat bases.
Process TypeMatters Much to the Final Work.
Using powder coating is a trick that can prolong the life of your boat base. It improves structural integrity by minimizing exposure to harsh elements that can cause irreversible damage. Oddly enough, it also enhances the finish of the base of the boat seat.
Easy Installation is the Preference for Most Customers
No need to hire someone to install it for you when you purchase a boat seat base. It's easy to install and you can do it yourself. Just choose a simple design so you don't have to deal with complicated steps. Most seat bases come with pre-drilled holes in the base and base. These parts make it very easy to connect the seat bottom to the bottom of the boat.
Stability and shock absorption: The boat seat base plays a vital role in keeping the boat seat stable even in rough waters. Since the base of the modern piece is wide and screwed to the floor, it prevents wobbling. Make sure the screws are tight to avoid unwanted movement.
Safety is The Top 1 Important Factor
The seat base absorbs shocks to keep you comfortable while on the boat. Even in rough seas, you won't feel pressure and vibration. Big waves won't bother you because the base stabilizes the seat.
Adjustable Height Can Sometimes Relax Users
You get a lot of advantages when you have an adjustable boat seat base. By experimenting with pneumatic risers or gas lifts, you can find the height and position that works best for you. You can also integrate a strategically positioned lever for easy adjustment.
Seats are always present in water containers, but you'll find some of them. There are bucket seats, professional seats, helm seats and folding seats. They all require a seat bracket, upright and base to stay still. Swivels, rails, and other types of hardware can be added. To make each type even more unique, the American Boat and Yachting Council specifies ratings. These categories help boat owners find the ideal base for their marine seating.
Under the class, A rating is a base that can adapt to any speed. They are divided into driver position and passenger position. So you'll find it with a helm and bucket seats. Type B mounts are suitable for low speeds typically below 5 mph.
Classification is also divided into AP class or AN class, B class and AD class or AO class. The bases under the AP class can be used when your boat is sailing at different speeds. Those in category B are used when the boat is moving at 5 mph or less. Finally, the AD class is for the driver or driver's seat.
Some Types of YS Marine Seats Recommendation
Lower back type marine passenger seats
Fixed backrest or adjustable backrest angle.
The size of the seats could be customized.
The material of seating adopts fire-proof leather, PU leather, or fabric according to your requirements.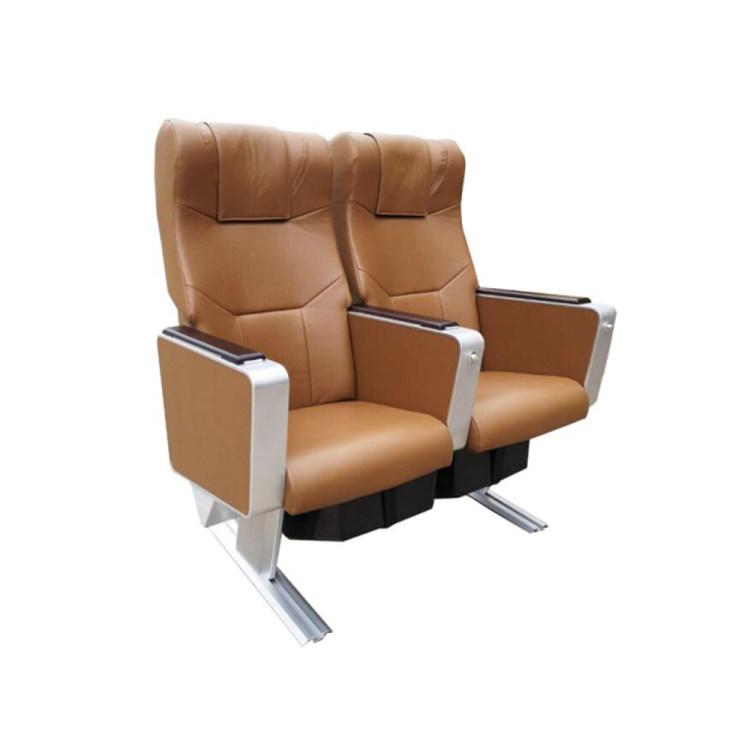 The material of seating adopts fire-proof leather, PU leather, or fabric according to your requirements.
The anti-corrosion aluminum structure is durable.
High-quality corrosion-resistant aluminum.Aluminum cushion and backrest frame,aluminum beams,legs,armrests,tracks.
Upholstery can be fabric or synthetic leather, or leather, upholstery material is approved flame retardant testing.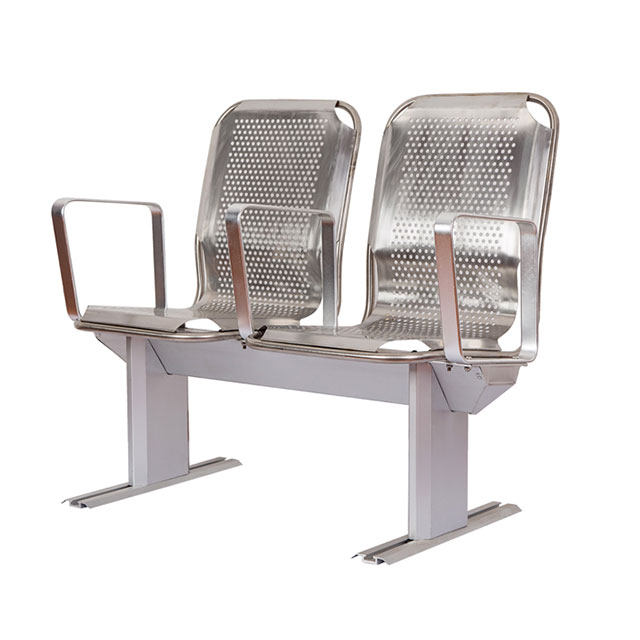 The marine seats and chairs are produced according to ISO Standard and IMO Standard.
They all have a beautiful appearance and special design which makes people more comfortable when seating.
Stainless steel seating passenger vessel seats with aluminum frame for outside use
Conclusion
Choosing a good-quality marine seat according to among tips, I believe you will find your favorite one. Materials, operation, process, safety, and adjustability are equally important. If you are looking for a reliable marine seat supplier, YSMARINE is a good choice for you, they provide the most professional marine seats in China. With over a decade of experience in this field, you can put 100% faith in us. Please do not hesitate to contact us.